An effort to document the work I've done over the years, Callithump! and otherwise.
Callithump!
Digital artists hack video games to change them into something more artistic. I decided to try this with the game Tic Tac Toe, creating variations such as Tic Toe and Tic. Removing lines significantly altered the game, rendering it absurdly unplayable, offering no variation and no options for real play, just the inevitability that whoever […]
Callithump!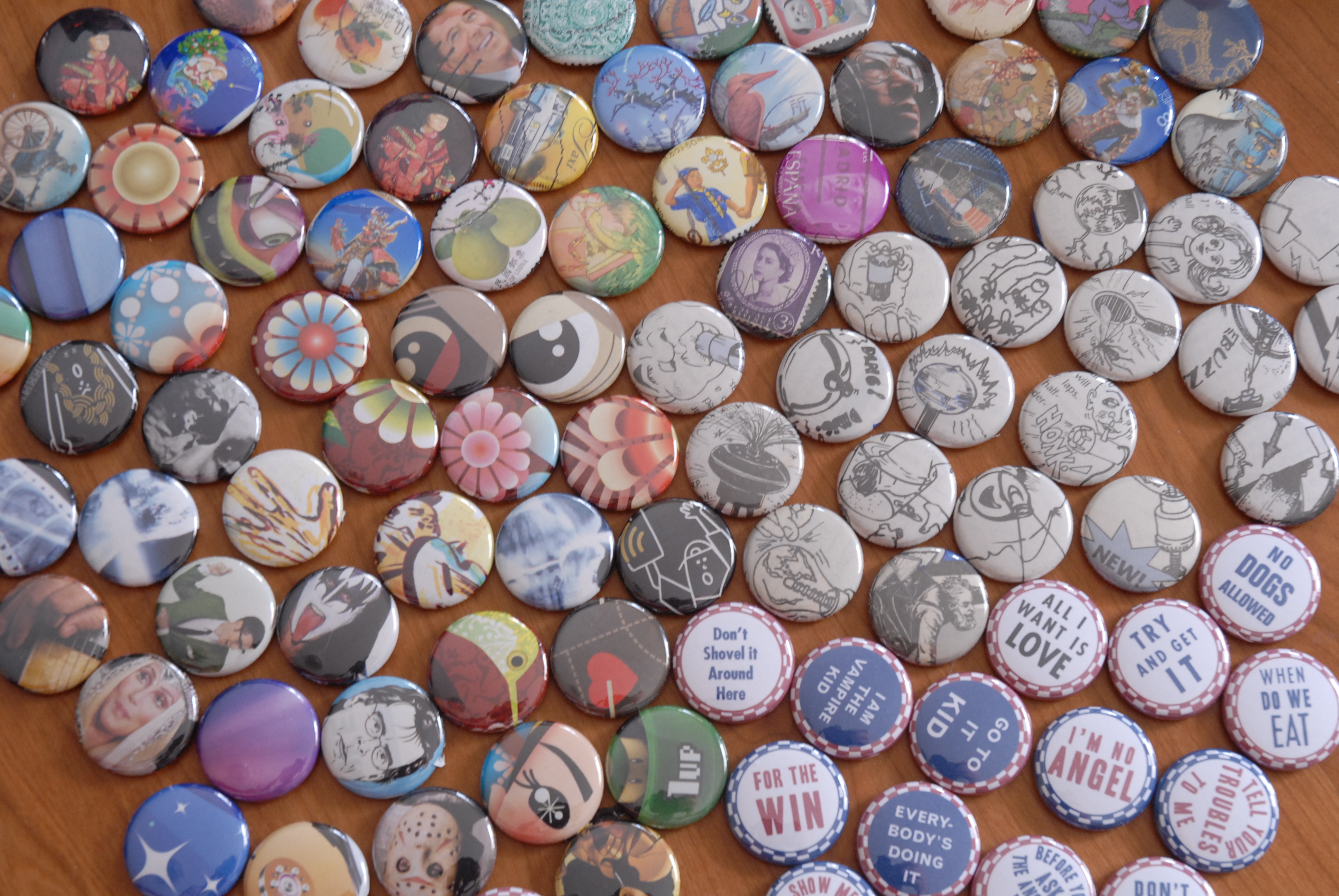 The challenge was to create 400 all-different buttons from scratch in a week. It started with individually designed buttons and devolved to cutting images out of magazines and creating buttons like "flag of Japan," which was just a solid red circle. Interestingly, this was probably one of the most popular works I ever created and it […]
Callithump!
The Way We Were was an audio installation featuring Barbra Streisand's album The Way We Were played on different formats (turntable, cassette tape, 8-track, reel-to-reel, CD) through 8 different speakers arranged in a 40-foot circle, powered by vintage amplifiers. The albums were started synched together. Although the difference in speed was imperceptible, the albums soon dropped out of synch […]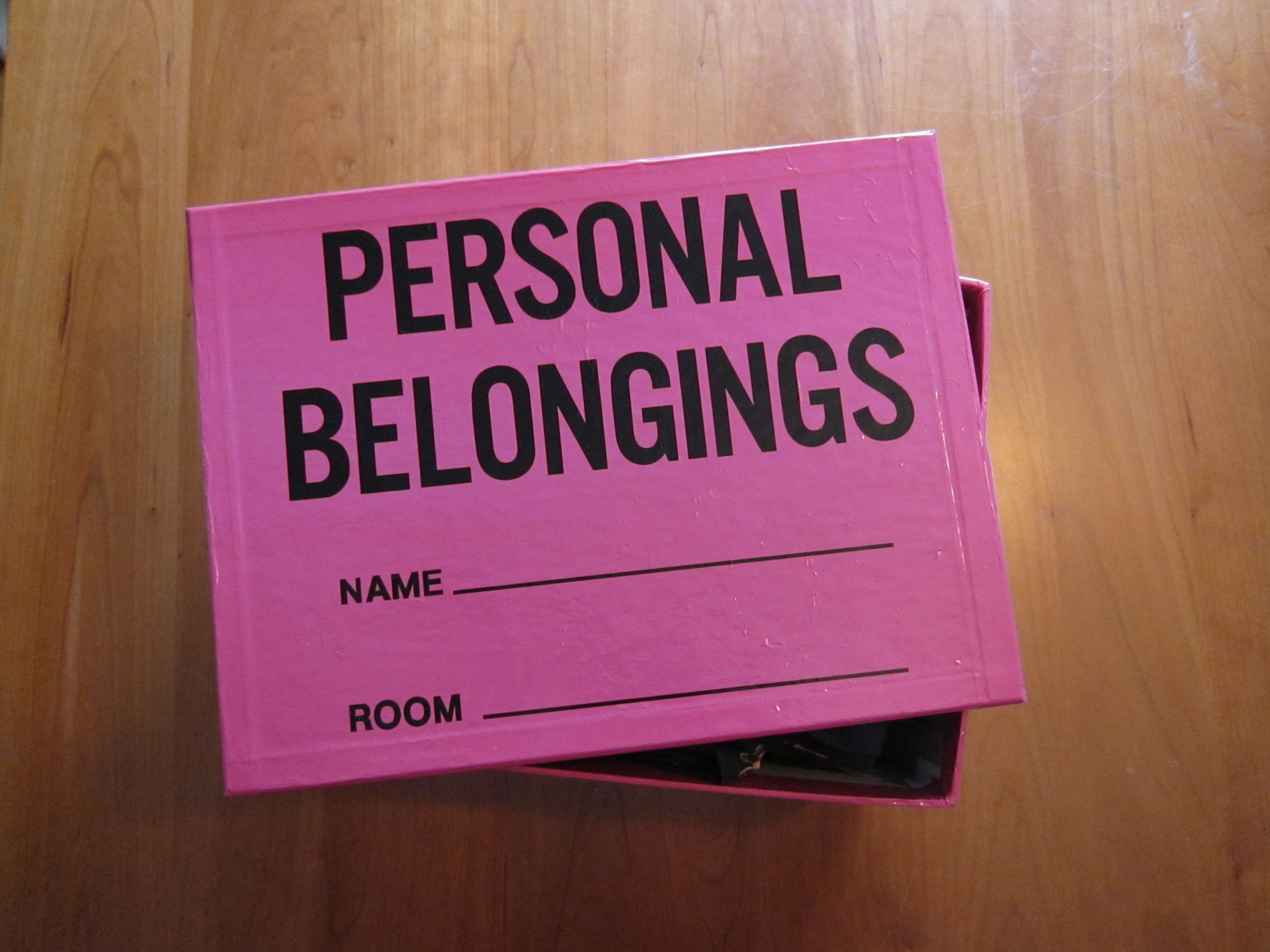 Personal Belongings was a collaboration with Jess LeClair. It chronicled the events surrounding a hospital stay during the process of donating half my liver to save the life of a friend. Initially we'd intended to make a straightforward video documentary.  However, in actual practice, this turned out to be much more challenging. They don't just let you film […]